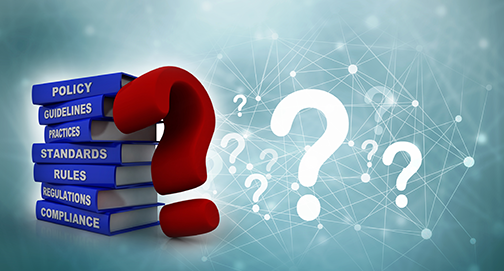 Random Validations Begin – Title I, II, and IV
It is highly doubtful you are raising your hand shouting "pick me" for random validation of your federal program compliance. Face it, it's not like winning the lotto! You can rest easy that if you are selected, you do have time and assistance to prepare. Read on to find out what the random validations will entail so that you can be ready just in case your number is up!
What is being validated?
The Federal Program Compliance Division at TEA will notify LEAs on Oct 4, 2021, if they have been randomly selected to submit documentation of program compliance. The ESC for each LEA selected will also be notified in order to being providing technical assistance. October 4 marks the start of Phase 1 of two phases for random validations. Phase 1 includes the following programs:
Title I Part A
Title I Part C (Migrant, not likely for charters)
Title II Part A
Title IV Part A
Title I Part A Supplement Not Supplant
LEAs selected for validation in 2020-21 will NOT be selected again.  Instructions for submission will be included in the email notification, and documents will be uploaded via TEAL in the "ESSA Reports" application.  Documents will be due November 12, 2021.
Where is information on what is being validated?
The validation forms and handbooks will be posted by Oct 1, 2021 at the following website.
Training slides and a recording of random validation training are available at this website:
See slides 17-18 for the specific documentation you should have for each program. After 10/1, you can see the actual handbooks and forms online at the first link above.
Your ESC will provide technical assistance between 10/4 and 11/12 if you are selected. If you are found to be out of compliance and require an improvement plan/resubmission, the role of the ESC in supporting you will increase.
CSS strives to make sure our clients are always ready for validation, and we work in tandem with the technical assistance provided by your ESC in the event our clients are randomly selected!
What about Phase 2?
Phase 2 notifications will begin Dec 1, 2021, and responses will be due Jan 14, 2022. Phase 2 will include these programs:
Unsafe School Choice Option (USCO)
Title V, Part B (RLIS) (not likely for charters)
Title I, Part D (rare for charters)
Title I, Part A Campus Schoolwide EdFlex Waiver
CSS always advises that you be ready for validation even if you do not get selected! Reviewing the random validation documents and taking appropriate action are excellent methods to prepare for the compliance reporting that will come later this year.
Questions? Please contact:
Want to discuss this topic?
Please visit the Charter School, Community Roundtable, where you can ask questions, get answers and discuss!