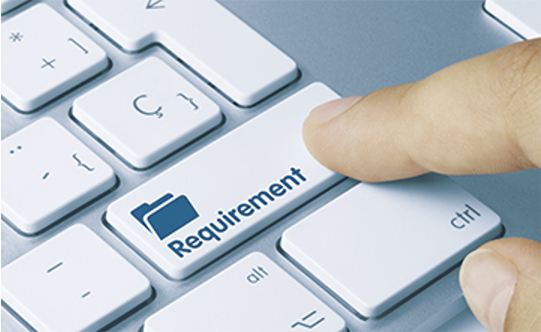 Title I Supplemental Methodology Requirement
We love our acronyms in the federal world, and when dealing with Title I, you will often hear the term SNS mentioned. SNS stands for "Supplement Not Supplant," and prior to the start of school there is a test. It's called the "Supplemental Funds Test," and is for LEAs that receive Title I, Part A federal funds. If you need tutoring for this test, today's article is for you! Many small charters are exempt, but this must be documented in writing. Keep reading and you will know what to do to get ready for this important Title I requirement!
What is Supplement Not Supplant (SNS)?
All funds under the Elementary and Secondary Education Act or ESEA are supplemental (additional) funds used to increase the educational services provided to disadvantaged school children. When this act was first released in 1965, it was discovered that local education agencies were using the money to replace general funds. That is when the supplement, not supplant provisions were added to ESEA. The provision mandates the ESEA funds may only be used as supplemental to the general funds. In other words, you can't reduce a campus' general funds because of Title I status. The Title I funds must be "extra." You must show that the general funds are equitably distributed to all schools in the same grade span regardless of Title I status. This is mostly commonly done through a per pupil allocation in the budget planning process, but there are other options.
Benefit of Developing the Supplement, Not Supplant Methodology
With the implementation of the Every Student Success Act (ESSA), guidelines now provide for flexibility for Title I, Part A campuses when determining if a purchase with Title I funds is supplemental or not. Previously, each staff position or purchase had to be checked individually to see if it was supplemental. If it was funded out of general funds the previous year, it was not able to be switched to Title I. This is no longer the case. As long as the LEA can show that the general funds (including staffing) were budgeted equally between campuses in the same grade span, the supplemental test has been met, and Title I purchases are considered over and above. However, this flexibility extends to campuses only and is not available for funds reserved at the district level.
Please note this does not mean the bottom-line budget total for each school is the same. For example, it might mean that a school gets one core subject teacher for every 25 students (staffing formula) and $200 per student for instruction.
The CSS federal team is knowledgeable about documenting the SNS Methodology requirement and assists our paid clients with preparation of the forms.
Who Qualifies for a Statement of Exemption?
An LEA with only one campus
All the campuses in the LEA are Title I, Part A campuses
The LEA has only one campus per campus category/grade span (Elementary, Middle School, High School); or
Each campus category is exempt (either because there is only one campus in the category, or because all of the campuses in the category are Title I, Part A campuses, or because all of the campuses in the category are non-Title I, Part A campuses).
A template for the Statement of Exemption is found on page 34 of the Supplement, Not Supplant Handbook. Please note that the handbook was updated in May of 2023.
For LEAs NOT EXEMPT from writing the SNS Methodology
LEAs may choose to use a staffing pattern to allocate State/local‐funded positions (and their associated costs) to campuses. Allocations to cover non‐personnel costs may be a separate component of the methodology.
LEAs may choose to allocate more State/local funds to a Title I campus on the basis of its being a Title I campus. Likewise, high schools might receive more per student than elementary campuses since the test is done by grade span.
NOTE: Last year's form cannot be used for the 2023-24 school year.  You must use an updated SNS Methodology template found starting on page 34 in the Supplement, Not Supplant Handbook.
Deadline
The SNS Methodology must be in place before the start of the 2023-24 school year. The LEA must maintain either the completed Statement of Exemption OR the SNS Methodology form from the handbook with documentation on file (such as campus staffing ratios and per pupil allocations).
The SNS methodology is subject to random validations by TEA and will be asked for by auditors in a single audit.
What about our other Federal funds?
The flexibility associated with the SNS Methodology DOES apply to the School Improvement funds that are allocated under Section 1003(e)(2).
IDEA B – As long as the LEA maintains or exceeds its level of State and local funds from the previous year (MOE), then SNS has been met.
Title II, III, IV, and Carl Perkins use old/previous Supplement, Not Supplant requirements (done by each position or purchase) that can also be found in the SNS Handbook linked above.
Title IV has many new state-required safety standards that will now be ineligible for federal funding because they are state-mandated. Federal funds cannot be used to fund anything required by State law.
Need our help?