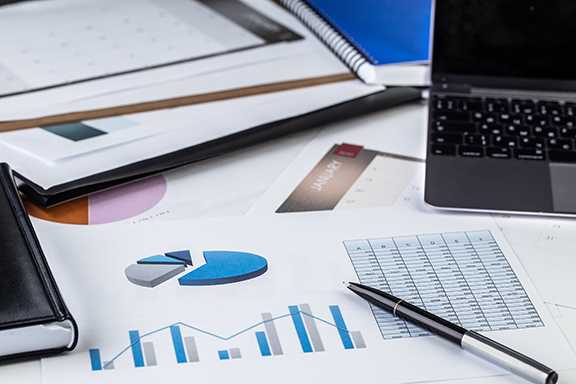 District Improvement Planning (DIP) for Charter Districts
You have heard the expression "If you fail to plan, you plan to fail," and when it comes to school improvement, this is certainly the case. Having a well-designed DIP can help your organization have focus and reach its goals, but in some cases, it is also required by law. According to the federal law, Every Student Succeeds Act (ESSA), every local education agency (LEA) who receives Title I, Part A funds MUST have a DIP. The DIP should be in place for the 2021-22 school year, and TEA will conduct random validations to ensure compliance. Do you feel like you need some guidance on how to get the DIP done and "audit ready?" If so, this article will provide you with helpful information, and CSS also encourages you to take our online webinar for a complete guide to district improvement planning.
CSS offers excellent training and guidance in the process for developing Charter District Improvement Plans. Our staff experts have experience with TEA auditing expectations and more!
Action Steps:
Identify the necessary people for the DIP development team (see #1 below).
Review the list of required components below.
Review your DIP template whether you use a software program or a paper version. CSS offers an editable Word template for a DIP that is available to CSS clients and anyone who purchases the "District Improvement Planning for Charter Districts" online course.
Develop your charter DIP WITH the assistance of all DIP team members.
Obtain Board approval of your DIP Goals and Performance Objectives (entire DIP does not have to be approved).
Once complete, send a copy to your CSS Federal Team representative (if a client) for review and post your DIP on your school website. Your charter district translation policy will dictate to what degree your DIP is translated.
What are the DIP Requirements?
The DIP was developed with timely and meaningful consultation with:
NOTE:  This will be documented by listing DIP team member by name, title, and role (such as "parent") in the DIP. In addition each DIP planning meeting should have a sign in sheet and agenda.
As appropriate, the DIP was coordinated with other programs under the ESSA law including IDEA B, Rehabilitation Act of 1973, Carl Perkins CTE Act, Workforce Innovation and Opportunity Act, Head Start Act, McKinney-Vento Homeless Assistance Act, Adult Education and Family Literacy Act, and other Acts as appropriate.
Note: This will be documented in the strategies themselves and in the Resource column as appropriate. It is also documented by sign in sheet of representatives from these programs at the DIP planning meetings, if appropriate.
To ensure that all children receive a high-quality education, and to close the achievement gap between children meeting the challenging State academic standards and those children who are not meeting such standards, the DIP shall describe:

How the LEA will monitor students' progress in meeting the challenging State academic standards by (1) developing and implementing a well-rounded program of instruction to meet the academic needs of all students, (2) Identifying students who may be at risk for academic failure, (3) Providing additional educational assistance to individual students the LEA or school determines need help in meeting the challenging State academic standards, and (4) Identifying and implementing instructional and other strategies intended to strengthen academic programs and improve school conditions for student learning;
How the local educational agency will identity and address, as required under State plans as described in section 1111(g)(1)(B), any disparities that result in low-income students and minority students being taught at higher rates than other students by ineffective, inexperienced, or out-of-field teachers (each LEA should have an Equity Plan for this that can be linked or cross referenced in the DIP);
How the LEA will use current research on parental involvement that fosters achievement to high standards for all children and incorporates strategies to lower barriers to participation by parents in school planning, review, and improvement;
The poverty criteria that will be used to select school attendance areas (this is N/A for charters);
The nature of Title I programs to be conducted under 1114 (Schoolwide) and 1115 (Targeted Assistance) and for students living in neglected and delinquent facilities or who attend neglected and delinquent day school programs;
The services the LEA will provide homeless children and youths to support their enrollment attendance, and success;
The strategies the LEA will use to implement effective parent and family engagement under section 1116;
If applicable, how the LEA will support, coordinate, and integrate services with early childhood education program at the LEA or individual school level, including plans for the transition of participants in such programs to local elementary school programs;
How teachers and school leaders, in consultation with parents, administrators, paraprofessionals, and specialized instructional support personnel, in schools operating a targeted assistance school program under section 1115, will identify the eligible children most in need of services under this part;
How the LEA will implement strategies to facilitate effective transitions for students from middle grades to high school and from high school to postsecondary education including, if applicable through coordination with institutions of higher education, employers, and other local partners and through increased student access to early college high school or dual or concurrent enrollment opportunities, or career counseling to identify student interests and skills;
How the LEA will support efforts to reduce the overuse of discipline practices that remove students from the classroom, which may include identifying and supporting schools with high rates of discipline, disaggregated by each of the subgroups of students:
If determined appropriate by the LEA, how such agency will support programs that coordinate and integrate (1) academic and career and technical education content through coordinated instructional strategies, that may incorporate experiential learning opportunities and promote skills attainment important to in-demand occupations or industries in the State; and (2) work-based learning opportunities that provide students in-depth interaction with industry professionals and, if appropriate, academic credit;
Any other information on how the LEA proposes to use funds to meet the purposes of this part, and that the LEA determines appropriate to provide, which MAY include how the LEA will (1) assist schools in identifying and serving gifted and talented students; and (2) assist schools in developing effective school library programs to provide students an opportunity to develop digital literacy skills and improve academic achievement.
Do I have to have both a District plan and a campus plan?
If your charter district includes multiple campuses, the answer is yes. You would need both a DIP and a CIP for each campus.  If your charter district is a single campus district, you may have a combination DIP/CIP in one document.  Please see the Title I Frequently Asked Questions Q1, page 1 by clicking here.
Have questions or need assistance?
Please contact Charter School Success.
Online Training
Want to discuss?